Post Election: The Good, The Bad and the Future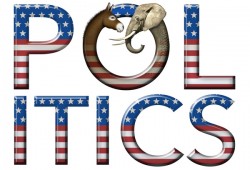 As the election returns started to roll in on Tuesday night, I began to get the feeling that it wasn't going to be good news for America's environment. Every projected winner flashing by was well know to me from their stances on climate change, or their claims of not being "a scientist"—while refuting the science.
Members of the United States Senate Committee on Environment and Public Works (EPW) such as Sen. Jeff Sessions (who ran uncontested) and Sen. James Inhofe will be back, now on the Majority side. Sessions received a League of Conservation Voters (LCV) lifetime score on the "National Environmental Scorecard" of 7 percent. Inhofe, who is reportedly on track to become chairman of the EPW, was awarded a 5 percent lifetime score.
Sen. Mitch McConnell, who may or may not sit down with the President for a chat and a bourbon, had a LCV zero percent 2013 score and a 7 percent lifetime score. McConnell has repeatedly called out President Obama for his "war on Kentucky coal." He has also been clear about his support for continued reliance on dirty energy.
Ironically, these results came on the tail end of the news cycle featuring the final report from the IPCC. The main takeaway focused on what would be the irreversible ramifications of climate change (such as "limited potential adaption"), which can be averted by switching to predominantly renewable energy sources by the middle of this century. In tandem with that agenda, would be the phase out of fossil fuels by 2100.
While trying to digest all this, my New York Times delivery featured a review of the new movie Interstellar. The film's premise is simple. Earth has become virtually unlivable, and a crew of astronauts is dispatched to find another planet for humans to move to.
Great. Hollywood and the IPCC are clear about the impending calamities, but the American electorate and its new chosen representatives are not?
Before I got too upset, I checked around to see how ballot initiatives dealing with environmental concerns did. Florida voters okayed the adoption of a constitutional amendment that would increase land and water conservation. There were numerous anti-fracking questions being voted on. Perhaps the one that garnered the most attention was the fight in Denton, Texas—the first of its kind in that state. It won!
Pulling me back onto the page of optimism, I have to personally thank Rachel Maddow for her story on the David and Goliath match in Richmond, California — home to one of Chevron Oil's refineries. Mayor-Elect Tom Butt and the City Council fought a Chevron-subsidized slate (to the tune of $3 million). Chevron didn't like the questions being raised about the safety issues that have resulted from repeated explosions. Chevron lost.
It's that kind of narrative that keeps me convinced that when people truly understand what is at stake, they will get proactive. The New York City People's Climate March did not happen in a vacuum. It wasn't a fluke. People with a range of motivating factors showed up. My interviews with participants always included stated concerns about clean air, the health impacts of pollution that lead to increased rates of asthma and respiratory disease, and the fears about toxins in our food and our homes.
So, rather than go into panic mode about if the path has been cleared for the Keystone Pipeline to move ahead, I'll just keep listening to the circuitous sound bites. Rather, I'm going to draw upon my belief that President Obama will not damage his legacy and walk away from his commitment to this country's true national interests. To bolster myself, I re-read his September 23, 2014 Action Plan on the White House website.
At the end of the day, the President has a vision of what he wants the world to look like for his daughters and their children—and it isn't
B-Roll from Interstellar.
Oh, and just in case he falters, there are those at the grassroots level who will remain vigilant…because they don't want future generations to be living in a science fiction movie.
This article originally appeared on the site Moms Clean Air Force
Tell the EPA that You Support Strong Limits on Carbon Pollution