Activist, Mother, ExxonMobil Shareholder: Jane Dale Owen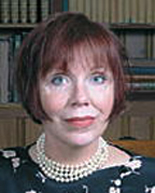 Fifteen years ago, Jane Dale Owen moved back to her family home in Houston to be with her aging parents. Believing that she was suffering from the flu for a two-year period, Owen sought out doctors, toxicologists, and chemists. From them she learned about particulate matter and how it causes symptoms that mimic the signs of allergies such as hay fever. "When I moved here, I didn't realize how polluted it was," she said. It turned out that her health issues emanated from the emissions coming from oil refineries.
Environmentalist
When I interviewed Owen by telephone, she told me, "Houston made me become an environmentalist because of the air pollution." She continued, "60 percent of the nation's refineries are located near the city at the Houston Ship Canal." Currently, Texas tops all states for mercury pollution. According to the American Lung Association, in their 2013 report that documents the 2009-2011 period, Houston is ranked as "seventh most ozone-polluted in the nation." Despite improvement, Houston still has levels of ozone and particulate matter that fail to meet national air quality standards.
This is the point at which Owen's story becomes ironic, because her grandfather was the co-founder of Humble Oil, which consolidated with Standard Oil of New Jersey to become Exxon Company. Her father was a field geologist who discovered the oil field that would become the source of the Houston companies, Gulf Shore Oil and Trans-Texas Production Company. Owen relates, "My grandfather was a religious, generous man and a humanitarian. In the period of 1917-1930, oil was in its early stages. Like tobacco, people didn't know what the side effects of refining were."
&nbsp>
ExxonMobil Shareholder
However, as a descendant of Robert Owen, a Welsh social reformer, Owen is outspoken in her views—and her anger about the way the environment is being impacted is quite palpable. As a shareholder in ExxonMobil, she works on resolutions every year, believing that it is more useful than selling her shares. She conveyed to me, "It's the most positive way for me to force change." Owen firmly believes that ExxonMobil "should diversify into renewables in a meaningful way." She supports solar, wind, and geothermal as potential options.
Blunt about the negative impacts of fracking, Owen said, "It has been documented that after the first year's return from fracking, resources dwindle. In the second year, there is a 48 percent return." Discussing the "tremendous amount of water" that is used in the process and the lack of transparency about the chemical ingredients involved, Owen noted, "It's the most shocking thing going on right now."
Regarding the Keystone XL pipeline, Owen is unambiguous about her opposition. "What disturbs me most is the red flag—the question of eminent domain." Besides questioning the potential ruination of water supplies and endangering animal and human health, Owen asked, "What gives them the right? That's the cut off point."
Activist
As a citizen activist, Owen worked with Denny Larson and the Bucket Brigade, taking air samples all around Houston. She also endeavored to bring attention to the 1998 shipment of napalm to Texas for disposal purposes. "All states except Texas refused it," related Owen, observing drily, "Texas makes a lot of money in waste management."
Owen founded Citizens League for Environmental Action Now (CLEAN) to create a place for those in the Houston area to learn about air quality and pollution issues outside of the "party line" messaging. Eventually, the Houston Chronicle took notice and featured her in an opinion piece titled, "Perry's Texas Pollution Problem."
Mother and Grandmother
As a mother and a grandmother, Owen is particularly concerned about what is on the horizon. "It's so hard to understand why people don't care," she said. Referencing her economic peers in the Houston area, she remarked, "It's shameful that they are turning a blind eye to fence line communities." As to the issue of corporate social responsibility, Owen pointed out, "These oil companies that have 43 billion dollars per year in profit could relocate [impacted] people. "Underscoring her passion about clean air, Owen said, "I encourage everyone to get involved and be proactive."
Her final thoughts were simply put. She said, "Our children are our most precious resource. What is more important that protecting future generations?"
Photo: Courtesy of Jane Dale Owen
This article originally appeared on the website Moms Clean Air Force