Kate Nace Day: Fighting Sexual Trafficking as a Professor, Filmmaker, and Author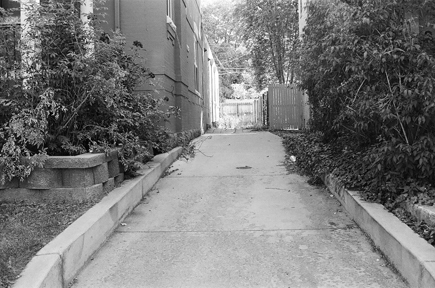 Kate Nace Day believes she has hit the apex of her career and the definitive statement about her life's work: Equality for all women and girls.

Day, who received her J.D. from UC Berkley Law, taught Constitutional Law and International Human Rights in Boston for three decades. Catharine MacKinnon, who pioneered a substantive theory of sex equality that is grounded on the experiences of women, including sexual violations, significantly influenced Day's thinking. While at Suffolk Law School in Boston, Day initiated courses for female law students, including Gender and Law, Women's International Human Rights, Equality and the Law, and Feminist Legal Theory.

"Women law students were the gift of law teaching," Day told me. Her mission as a teacher was to parse out what they needed to be successful to act in the world as women for the benefit of women. For her advanced students, rather than requiring examinations, Day challenged them to create projects of their choosing, allowing them the space to pick their subjects while developing their unique voices. Day's approach always underscored the relationship between women's lived realities and the arenas of politics and law.|

Not content to shape a new generation of thinkers, Day said, "Outside the classroom, I knewI had to act." So, in 2010, Day stepped outside of her role as a professor to make a documentary film underscoring the legal system's role in sex trafficking.

Day screened a clip of her film, "A Civil Remedy," at a local festival. Through the story of one trafficked young woman, the film advocated for the right of victims to sue perpetrators for monetary damages.

The concept was:Offering justice to sex trafficking victims and survivors by suing violators for financial damages.

The premise led Day to advise then Massachusetts Attorney General Martha Coakley, who was proposing an anti-human trafficking piece of legislation. Day advised them on the importance of including a civil remedy, which would serve as a legal stepping stone to guaranteeing victims' rights. A 2011 state bill passed which included the civil remedy provision Day recommended.

Federal law now treats those who facilitate sex trafficking and pimping as perpetrators of sex trafficking, which includes internet service providers, purchasers, pimps, and other profiteers.

Day completed her documentary in 2014. Her narrative put feminist legal theory — and how it could play a part in shifting power — front and center. Yet, Day wasn't content to rest on her laurels. She embarked on a new project that would evolve into a unique limited edition (100 copies) book that occupies a space straddling art and activism. It is titled Without Equality/Without Consent and resides in a ribbon-tied black vellum-constructed box. It is unbound, allowing viewers to reconstruct the presentation as they please.

The concept evolved when Day first viewed arrest photographs compiled in 2003 by a Denver undercover cop. His purpose was to distribute an educational tool for police and criminal justice system members to illuminate how time on the street impacted the girls and women trapped "in the life."

When Day first viewed the images in a magazine story about prostitution, an essential component was missing for her: examining who these women were, their histories, and why they existed in violence and degradation. In 2015, she traveled to Denver to put a name and narrative to the faces she had been studying. On a second trip to Denver, photographer Taylor Cadwell accompanied Day. Cadwell documented the arrest locations noted in the records of three women Day had connected with. The spaces, devoid of their previous history, are captured in black and white. They are haunting in their simplicity, whether they document a motel parking lot or a quiet suburban street.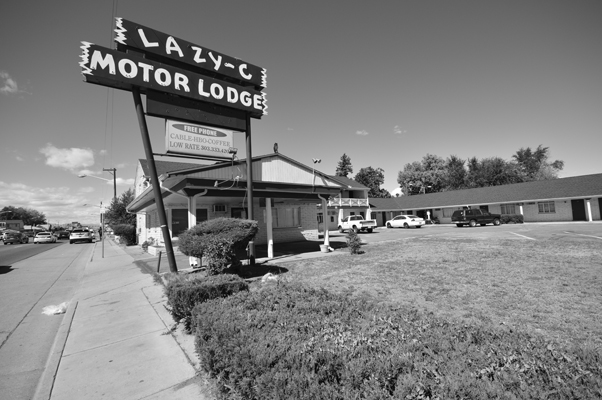 Woven throughout the pages are statistics on those who are "used in the sex trade" in America, information on the "social, political, and legal dimensions of prostitution," and statements from those in the abolitionist movement who are dedicated to ending the demand for sex work.

Day pointed to the news coverage around the Jeffrey Epstein case and how the public was drawn into the story and repelled. "Where is the outrage about young girls of color and Indigenous heritage seen as throwaways?" asked Day. "Drugs, homelessness, poverty — it's all interrelated. Runaway kids under 18 make up a key demographic, along with those from the LGBTQ community."

Explaining the genesis of her book, Day said, "I'm trying to memorialize what the average person should know about sex trafficking."

Prostitution as "exploitation or work" was recently addressed in several New York Times articles by authors seeking to dispel the notion that prostitution was a top-tier career choice. As Day's book points out, most of those who are in prostitution are often in their early teens, an age before they can offer "legal consent."

When I spoke to Day, she recited the grim statistics of 20 million globally trafficked people. In 2020, 94 percent of commercial sex traffic were girls and women. It's a $99 billion per year industry. Unlike guns and drugs, the bodies of women and girls are a "product" that can be reused repeatedly.

As part of her roll-out, Day has targeted several prominent lawmakers to receive the book, hoping it will advance their understanding and knowledge of the topic.

"There are three dimensions to women's equality," Day told me. "They are social, political, and legal." Unsurprisingly, our conversation jumped to the abortion horror facing American women.

"No one our age imagined that the world would want to take us back to the 1950s. What is going on is hateful, and it stems from misogyny. The darkness is blotting out the light."

Day strongly supports intergenerational allyship. "It gives you a different angle of vision." However, she calls upon members of her generation to stay in the struggle. Her final comment summed up her ethos:

"Older women have to be in the fight. You just can't stop. Whatever you did when you were younger, do it again!"
Photos: Courtesy of Taylor Cadwell