MAC Cosmetics and Lady Gaga: Promoting Women's Sexual Empowerment through HIV/AIDS Awareness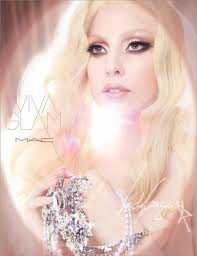 Notice: To sexually active women of all ages who have ever hesitated to ask their partners to suit up and wear protection.  Fear no more!  You now have an outspoken advocate on your side.  Lady Gaga is on the case with the message, "Live with passion, love with protection."
Up until now, advice from your mother or best friend that unprotected sex is a bad idea may not have made an adequate impression. Perhaps you haven't seen the stats.  Globally, half of the people living with HIV/AIDS are women.  For those of reproductive age (15–44), HIV/AIDS is the leading cause of death and disease worldwide. In the United States, AIDS diagnoses for women have tripled since 1985.
Enter Lady Gaga, teaming up with the MAC Cosmetics philanthropic arm, MAC AIDS Fund, for the VIVA GLAM campaign.  The objective: To launch a new lipstick and lipglass shade where every penny of the purchase price goes to the MAC AIDS Fund.  Working off of her personal brand of distinct individuality, Lady Gaga is the perfect model for self-advocacy.  As this year's official VIVA GLAM spokesperson (last year she shared the role with Cyndi Lauper), she has instructed her admirers "to live passionately, but do it safely."  Perhaps her strongest advice is, "Be your own biggest fan and protect yourself."
I sat down with Nancy Mahon, Global Executive Director of the MAC AIDS Fund.  She spoke to me about the company's "corporate responsibility" model, which has been "embedded in the MAC Cosmetics DNA" from its inception.  The MAC AIDS Fund was started in 1994—as a response to the AIDS epidemic. This giveback philosophy permeates the company.  It encompasses not just the executive level, but also the diverse sales force that feels a part of something beyond "just selling lipstick."
The Fund has an impressive track record.  They have raised over $202 million and sold over 13.8 million VIVA GLAM lipsticks.  They focus on highlighting the link between "poverty and AIDS" and on targeting "underserved populations."  The results of what one VIVA GLAM sale can do are impressive.  Internationally, their Mothers2Mothers program enables a two-day support group for pregnant women "newly diagnosed with HIV/AIDS."  In America, The Women's Collective Program provides a minimum of 45 minutes of "lifesaving HIV prevention skills" for girls and women in groups of 20 to 74 people.  That's critically important, especially because domestically, HIV/AIDS is the leading killer of women of color.
In Washington, D.C. alone, 3 percent of African-American women are living with HIV/AIDS.  Going to "places where there are problems" is a primary strategy of the MAC AIDS Fund.  One of their grantees based in the District of Columbia (The Women's Collective) provides a female-centric model of care.  As a community based organization, they are talking to women about using female condoms, and showing proper usage techniques.
The interview circled back repeatedly to the topic of "female initiated prevention"—both in terms of a tangible product for protection and the wherewithal to use it.  Mahon broke down why it was important to reach women on a wide continuum.
Younger women are not practicing safe sex.
Older women think that if they can't get pregnant, they don't need protection. They are reluctant to make demands that might make them "lose the guy."  Online dating and male use of Viagra have increased risk factors as people are engaged with multiple partners.
AIDS is the leading cause of death for African-American women in the age bracket of 25 to 34 in the United States.
Mahon spoke at length about the female condom. The Female Health Company, a manufacturer that worked with The Women's Collaboration, has developed a product (available at Walgreens), which is in its second-generation iteration. The FC2 female condom received FDA approval in March 2009.  As explained by Avert, an HIV and AIDS information website:  "The FC2 female condom is a nitrile sheath or pouch 6.5 inches in length. At each end there is a flexible ring. At the closed end of the sheath, the flexible ring is inserted into the vagina to hold the female condom in place. The other end of the sheath stays outside the vulva at the entrance to the vagina. This ring acts as a guide during penetration and it also stops the sheath from moving up inside the vagina."
The Female Health Company has a helpful page devoted to guiding women on how to discuss concerns with a partner.  The Lady Gaga VIVA GLAM campaign is creating high-level visibility.  However the ultimate step is up to each individual woman.  As Mahon observed, "If women are not using protection, they need to have a serious conversation with themselves."
Image Courtesy of MAC Cosmetics.
This article originally appeared on the women's health site EmpowHER.